Weihnachten: Für die einen bedeuten die letzten Tage des Jahres den puren Geschenkestress, für die anderen stellen sie eine Zuflucht aus dem verhassten Jahresabschlussgeschäft dar. Was beide Parteien jedoch gemein haben, ist die Freude über die Bescherung an Heiligabend.
Egal ob jung oder alt, im Kreise der Familie oder der Freunde – alle verbindet das Glück über die Magie des emotionalen Auspackmoments.
Da überrascht es fast schon, dass wir uns angesichts stetig wachsender Online-Bestellungen überhaupt noch über diesen Entpackmoment freuen – denn: Ausgepackt wird bei den Deutschen regelmäßig, fast täglich. Und während sich der eCommerce über steigende Statistiken im Hinblick auf die Online-Kauftkraft der Deutschen freut, wächst bei den Konsumenten oftmals nur der Frust.
Sei es, weil sich der Versand wider Erwarten verspätet, das Paket aufgrund eigener Abwesenheit bei der nächsten Poststelle abgegeben wurde (der allseits bekannte "Wann soll ich da denn jetzt noch hin?-Moment") oder weil der so freudig erwartete Inhalt eher einem Papier-Wust gleicht als den liebevollen Boxen an Weihnachten.

Und genau hier sollten Online-Händler ansetzen: Sie können die Lieferprozesse der beauftragten Dienstleister nicht beschleunigen, sie können die physische Anwesenheit des Bestellers bei Erhalt des Pakets nicht beeinflussen, aber sie können dem Auspackmoment einen Zauber verleihen wie wir ihn sonst nur von Weihnachten kennen – und trotz der vorangegangenen Umstände immer und immer wieder erleben wollen.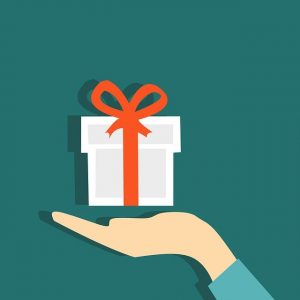 Aber wie gelingt es Online-Händlern, Versandpakete so zu gestalten, dass es Konsumenten jedes Mal wieder frohlockt, eine Bestellung des Shops in den Händen zu halten?
Wir haben im Folgenden ein paar Tipps aus unserem Whitepaper für Dich zusammengefasst:

Personalisierung
Mit einer gezielten Anrede die Aufmerksamkeit steigern
Was sich erst einmal nach einem Trend-Buzzword aus den hiesigen Fachmedien liest, stellt in Wirklichkeit einen der effizientesten Hebel zur Kundenbindung dar. Eine persönliche Anrede im Paket, sei es in Form einer beigelegten Postkarte oder einer Broschüre, bewirkt hier wahre Wunder. Der Grund dafür ist einfach: Nichts ist mehr Musik in unseren Ohren als der eigene Name. Über die Macht der persönlichen Ansprache schrieb der US-amerikanische Kommunikations- und Motivationstrainer Dale Carnegie schon weit vor dem Versand der ersten Amazon-Bestellung in seinem Buch "How to Win Friends and Influence People". Das stellte sich für den eCommerce als echte Benchmark heraus.

Denn: Bei allen Vorteilen der Digitalisierung und Schnelllebigkeit des Seins – vieles verliert damit auch an Verbindlichkeit. Kunden-Geschäfts-Beziehungen wie man sie noch vom Tante Emma-Laden her kennt werden zu einer ähnlichen Rarität wie Telefonzellen am Straßenrand. Also: Wenn Online-Händlern ihren Kunden im Gedächtnis bleiben wollen und nachhaltig in einen Ausbau der Kundenbindung investieren möchten, führt an einer persönlichen Ansprache im Paket kein Weg vorbei.
Paketgestaltung
Es gibt keine zweite Chance für den ersten Eindruck
Eine vermeintliche Plattitüde, die ebenso oft zitiert wie ignoriert wird. Denn wirft man heute einen Blick in das mit Vorfreude erwartete Versandpaket flattern vielen Bestellern zu erst einmal eine Handvoll Flyer, die ungeliebte Rechnung und der Retourenschein entgegen – und das alles bevor sich der Besteller überhaupt einen Eindruck von dem bestellten Artikel machen konnte. Besser ist es hier, auf eine Beilage mit persönlicher Ansprache den bestellten Artikel im Paket folgen zu lassen. Erst anschließend sollten die für den Kunden leidigen – aber natürlich erforderlichen – Papiere wie Liefer- und Retourenscheine folgen.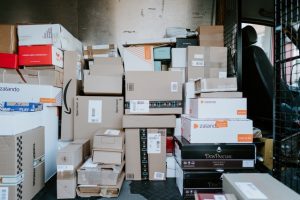 Mehrwerte schaffen
Den Wiederkauf gezielt anregen
Sollten Online-Händler den bereits vorangegangenen Tipps Folge geleistet haben, konnten sie immerhin schon einmal im Hinblick auf den so oft erwähnten ersten Eindruck punkten. Jetzt muss es ihnen nur noch gelingen, den Weg für ein Wiedersehen zu ebnen – ergo: einen Wiedereinkauf des Kunden. Aber wie schaffen es Händler, den Kunden so von sich zu überzeugen, dass er gerne in den Shop zurückkehrt?

Ein effizientes Instrument, den Kunden zum Wiederkommen zu motivieren besteht beispielsweise in der Mitgabe eines Gutschein- oder Rabattcodes. Doch: Incentivierungen sollten in der gezielten Kundenansprache nicht inflationär Verwendung finden. Überhäufen Shops ihre Kunden kanalübergreifend mit Rabattaktionen und Preisnachlässen, sinkt neben der Glaubwürdigkeit des Shops ebenso die Annahme des Kunden, dass es sich dabei um eine individuelle Wertschätzung für seine Treue handelt. Um diese Gefahr zu umgehen, bietet es sich beispielsweise an, bei den Incentivierungen zwischen Neu- und Bestandskunde zu unterscheiden oder nur ausgewählte Kanäle mit den Rabattaktionen zu bespielen.

Wie Du als Online-Händler das ultimative Auspackerlebnis für deine Kunden gestaltest und sie individuell bis ins Paket begleitest erfährst du in unserem Whitepaper. Lade es Dir jetzt runter: